WACHT AM RHEIN
BRAND NEW, STATE OF THE ART, PANTHER TANKS DETRAIN IN THE EIFEL IN LATE OCTOBER 1944, AND A MASSIVE KING TIGER TANK PASSING THROUGH TONDORF, GERMANY ON DECEMBER 16 1944. THEY WERE TWO OF THE GREATEST BATTLE TANKS EVER PRODUCED IN THE HISTORY OF WARFARE. EVEN BY TODAY'S STANDARDS, THEY WOULD PROBABLY BE VERY GOOD WEAPONS. THAT GIVES YOU A LITTLE IDEA OF JUST HOW POWERFUL AND TECHNOLOGICALLY ADVANCED THEY WERE FOR THEIR TIME.



The dynamic story detailing the intensive preparations for OPERATION: CHRISTROSE, by brillaint author: TIMOTHY J. THOMPSON

CLICK HERE To be introduced to the powerful and thought provoking author: TIMOTHY J. THOMPSON!!


CLICK HERE To read and learn about this magnificent, fantastic and phenomenal book entitled: WACHT AM RHEIN!


CLICK HERE To order the book WACHT AM RHEIN from author Timothy J. Thompson personally and receive five free gifts!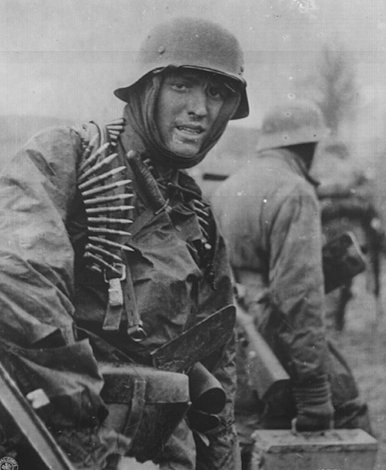 A famous photograph of a heavily armed and confident German Panzer Grenadier during the great Ardennes counter offensive of 1944. And, a handsome photo of a sleek and powerful Panther Tank of the Fifth Panzer Army taking up a bombardment position in the late afternoon of December 15 1944. The imposing and sloped frontal armor of the Panther Tank was capable of deflecting most any shell in the Allied arsenal; one of the countless things that made the Panther Tank one of the greatest and most feared weapons in the history of warfare.





Thank you very much for visiting my website! Have a great day and stay safe. Please come back and visit again!